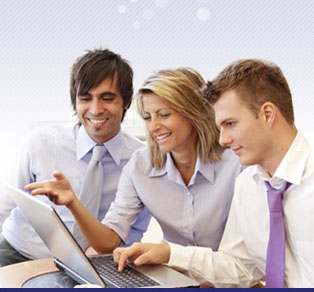 Client Testimonial
"IT Focused Solutions is a rare find, an organisation that has a no fuss, get the job done approach to the solutions they develop and implement. This organisation has saved my projects hundreds of thousands of dollars through the development of innovative and cost effective solutions which have been delivered ahead of time.
I cannot praise the services that are provided by ITFS enough. They have great people who know what they are doing and do it in a professional, efficient manner."
John Cameron
IT Director
Manpower Inc.
One-stop IT Consulting Services for your business
The things we do to make IT work for your business
IT Focused Solutions has the experience, technological expertise and communication skills to build, support, maintain and develop your businesses IT systems, whatever their size.
Our IT Consulting Services include:
IT project management
IT security auditing, installation, testing and support
IT network installation, configuration and management
Wireless network and remote access solutions

The careful approach we take to servicing your businesses IT needs
Our approach

Step 1 – understanding your business and information technology needs
All new business engagements begin with an initial fact-finding discussion. We want to understand as much as possible about your business objectives, the challenges you're facing with your IT systems and what kind of IT support and management you'd like.
That means we'll build solutions and generate ideas that map your IT needs, with a professional and cost affective approach. We offer IT solutions that meet your business objectives.
Step 2 – creating your tailored IT support proposal
Proposal with solution – ranging from single project to long-term support and maintenance agreement.
Step 3 – agreeing and beginning the partnership
Produce proposal of works and obtain approval, jointly sign off and commence activities.
Step 4 - reviewing current and ongoing performance
Produce professional, yet easy to understand job performance reports and discuss ongoing and future requirements
Like to find out more about any of our IT services for your business?
Contact us today to arrange a FREE consultation.