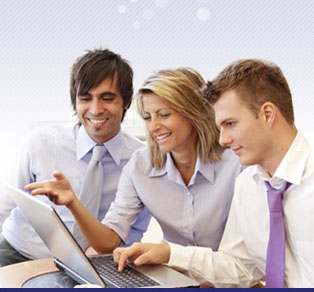 Client Testimonial
"IT Focused Solutions is a rare find, an organisation that has a no fuss, get the job done approach to the solutions they develop and implement. This organisation has saved my projects hundreds of thousands of dollars through the development of innovative and cost effective solutions which have been delivered ahead of time.
I cannot praise the services that are provided by ITFS enough. They have great people who know what they are doing and do it in a professional, efficient manner."
John Cameron
IT Director
Manpower Inc.
Wireless IT Network Solutions for your Remote Access business needs
Do you want secure, remote access to your IT network?

Need sales teams or engineers to be more productive on the road?

Want to go wireless – but not sure where to start?
Could your staff be more productive on the road?
Wireless remote access isn't just a good idea in theory. It's become a critical tool for successful businesses that need flexibility, agility when it comes to decision-making and information sharing. Many employees expect more flexible working conditions and remote access is assumed.
IT Focused Solutions will work with you to determine the kind of remote access requirements you need.
We can plan, build and maintain your laptops remote wireless access solution. – whether it's to make your inventory and supply chain systems accessible to your mobile sales teams or letting other staff and managers access files and email.
Want to go wireless – but not sure where to start?
Our expertise extends from software applications, network infrastructure and security through to wireless and remote terminal access solutions.
Our team will work with you to create a remote wireless access solution that will deliver the business outcomes you require.
Like to find out more about our secure wireless IT and remote access solutions?
Contact us today to arrange a FREE consultation.