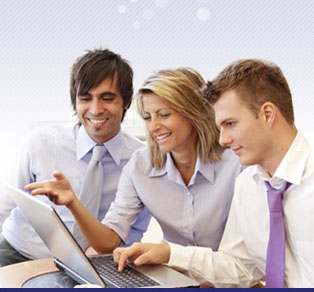 Client Testimonial
"IT Focused Solutions is a rare find, an organisation that has a no fuss, get the job done approach to the solutions they develop and implement. This organisation has saved my projects hundreds of thousands of dollars through the development of innovative and cost effective solutions which have been delivered ahead of time.
I cannot praise the services that are provided by ITFS enough. They have great people who know what they are doing and do it in a professional, efficient manner."
John Cameron
IT Director
Manpower Inc.
Enterprise Disaster Recovery & Business Continuity Solutions
Do you know what is costs your business if core applications and services are down for a day?

Could your business survive a catastrophe effecting critical business data?

Do you have measures in place to provide business continuity?
Could your business recover from a disaster?
Disaster Recovery is often viewed as a necessary evil by many organisations, however it is becoming more and more common that organisations are implementing Disaster Recovery for Legal and Public listing obligations. Our team of IT enterprise infrastructure solutions experts will provide you with a range of options beginning with High Availability solutions within your primary site to Business continuity and full Disaster recovery solutions.
We have extensive experience in designing and implementing High Availability system and design Business Continuity solutions and Disaster Recovery Processes.
Our technical experience covers:
High Availability Design
High Availability Infrastructure
Business Continuity Design
Data Replication and Recovery Solutions
Disaster Recovery Design
Disaster Recovery Process
Our Disaster Recovery / Business Continuity Solution services include:
DR assessments and audits
BCP assessments and Audits
HA gap analysis
HA, DR/BCP design and implementation
Recovery Strategies
Development of Disaster Recovery processes
Development of Recovery Point Objective and Recovery Time Objective targets
Risk Assessments
Impact Assessments
Like an objective appraisal of your Business Continuity systems?
Contact us today to arrange a FREE consultation.